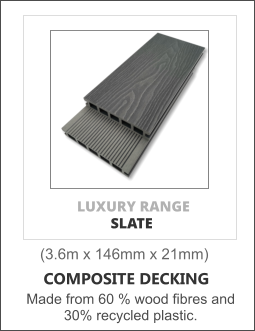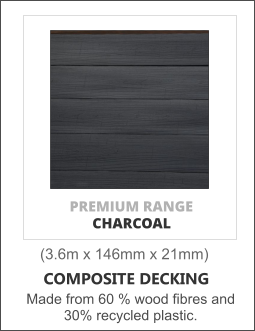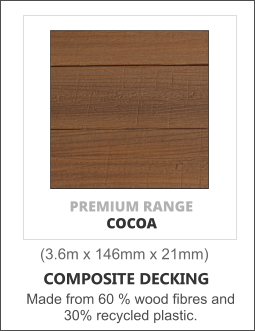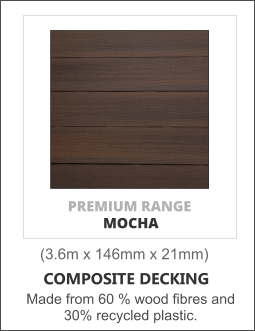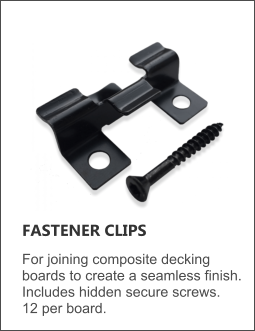 Composite decking is perfect for gardens, patios, pool areas & holiday homes.
Each board has two patterns to choose from, one on either side.
Each board is 3.66m in length.
Two boards make up one square metre. 
Concealed fixings give a neat finish and enable quick installation.
They are made from 60 % bamboo and 28% recycled plastic.
Installation guide available on request.